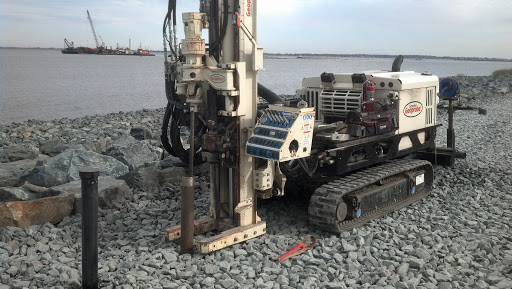 GeoProbe and Monitoring Wells
GEOPROBE AND RAPID ASSESSMENT WORK
EMA maintains a model 7720-DT Geoprobe and self-contained for rapid site assessment work. These units can be used separately or in combination for the following: Collection of Soil, Soil Gas and Groundwater Samples, Installation of Temporary Groundwater Monitoring Points, Field Analysis of Samples to React to "Real-Time" Data, Completion of Limited or Full- Site Contaminant Delineation Projects and Completion of Bio-Injection Projects.
MONITORING WELL DRILLING
EMA offers licensed well drilling services for a wide range of environmental drilling applications including: Hollow stem augers in 4 ¼, 6 ¼ to 8 ¼ inch ID, Track Mounted Rig for Difficult Terrain and Difficult Access Projects, Tri-Pod Unit for Inaccessible or Low Clearance Applications, Specialized Well Development or Completion as Required and Licensed Well Abandonment Services Up to Larger Production Wells.
REMEDIATION AND EXTRACTION WELLS
EMA has installed injection and extraction wells for air sparging, soil vapor extraction, bioremediation and groundwater recovery projects. Expertise includes cluster and multi-point injection and recovery wells for multiple water bearing zones. EMA can also provide plumbing of remediation wells to the system upon completion.
AIR AND MUD ROTARY
EMA provides air and mud rotary drilling services for the installation of single, double or triple cased monitoring or recovery wells in a variety of hard rock settings. Expertise in mud-rotary drilling in close proximity to buildings, where air rotary cannot be used.
GEOTECHNICAL DRILLING
EMA offers track or truck mounted drill rigs for standard or specialized geotechnical and engineering evaluations.